So I used to have a whole blog dedicated to my weight loss but I got lazy with trying to update and run 2 separate blogs. Thus, instead I have added this little page where I can update and track my progress of my weight loss and it's also here if people want to read it.
Alrighty, the stats:
SW:81kgs (not including the grams)
CW:72kgs
GW/UGW: Now I don't exactly have a number, between 68kg-62 would be good but I kind of have a goal look instead! Which I like better because then I'm not stressing over what a scale is telling me.
So instead here is my goal look, working hard to be here for September. Going to be a little bit of a struggle for the next 2 months to get here:
Second goal, by December-January: [UPDATED]
And my super-epic Ultimate goal look, by May for my sisters wedding: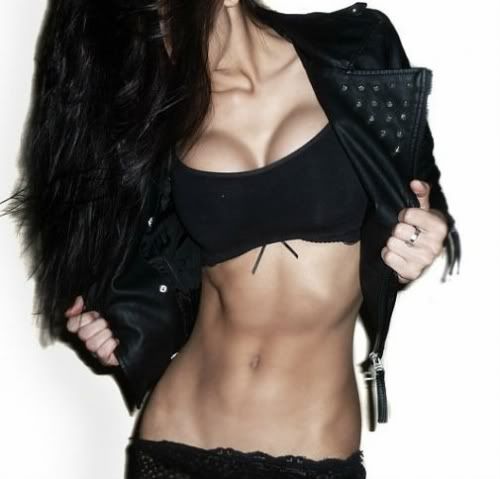 I'm eating healthy and hitting the gym at least twice a week for a 1 hour sesh, with also 2-3 classes of Zumba a week (what, it's fun as!) and walking and running every other day.
And that's about it so far, I have a myfitnesspal profile too, for those interested. Anything else just leave me an ask!
Motivational picture of the week!: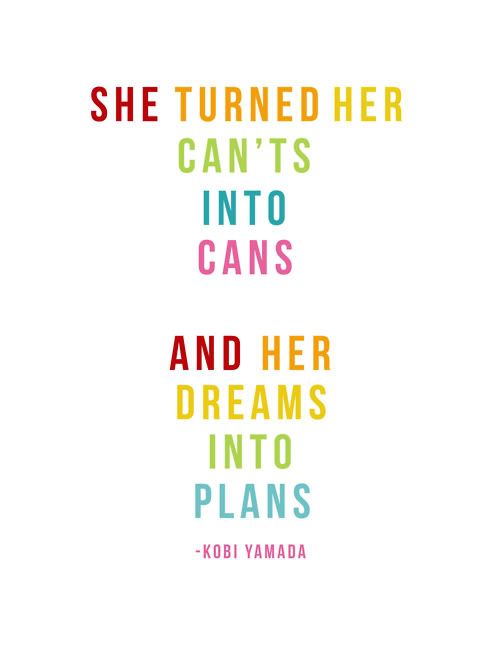 UPDATES:
19/08/12
I updated my progress photos and thought I would update the one I posted below with my past few weeks progress. So from the right top photo to the bottom right is a little over a months work. And I have been pretty slack this month.
13/08/12
Haven't updated in a while, I'm still sitting at the fence off 72 & 73kgs, and it has gotten the best of me not seeing a change in the scale. This past week I haven't been to the gym as often or eating as strictly healthy as I was :( Although, I have received a new workout so hopefully that kicks my metabolism up again! This time it's split into two days. One cardio and one strength.
Cardio day is:
2km row
5min spin bike
1.5km row
4mins spin bike
1km row
3mins spin bike
500m row
2min spin bike
Strength day, from what I remember:
45 

°

 leg press: 3 sets of 8-12 reps @ 20kgs. Starting low because I'm used to normal leg press, in saying that I was pressing 84kgs normally
Dumbbell Squats: 3 sets of 12? with 5kg weights. Squatting low.
Pull ups: Starting laying down, lowest bar as I have no upper body strength. 3 sets of as many as I can do
Weight Assisted Triceps Dip: 3 sets of I think 8-12
Lateral pull down: 3 sets of 12 on 27kgs 
Russian Twists: 2X30
1min plank 
2" holds: 2X30 
I'll fix this up tomorrow after I have done my workout.
Also nervous, starting a new job/position soon and hoping I get to work out as often as I can still while losing weight. September is only next month away and that's my first picture goal D:
Finally, new goal picture to add! This is kind of an ultimate goal picture that I thin would be more achievable but probs would make me just as happy as the one up top
 
16/07/12
I posted my first before & during the other day, and I have to say I was overwhelmed at what I had achieved and the compliments and support I was given! I am now halfway to my next ultimate goal number and getting close to my first goal picture! Ps. below is my progress photo I posted the other day. Never noticed it so much in my arms & I'm slowly getting a spine line.
10/07/12
I know it was  only a couple of days ago I updated but I just wanted to add some more stuff in from today. Was working out at home, doing some POP Pilates and I had my hand on my hips. And for the first time in almost 7+ months I could visibly see and feel my actual hip bones! As well, if humanly possible under my little belly is a V forming!! HOLYSHITBALLS. Excited. Stuff like this gets me motivated more than a scale. Same as when I catch myself lifting something or just moving my arm and I can actually see a tiny little bicep muscle with some definition, just need to lose the bag underneath my arm. 
Got my next set of progress photos coming up soon. It's been a week since I last did them but I can never wait! 
Also, looking back at my September goal, not sure if I will make it :( but I sure as hell am trying.
06/07/12
I'm down to 74kgs! WOOO, only 4 to go till my next goal number! And here I was thinking I hit a plateau. Feeling great, even looked back on my first progress photo to one I took a day or so ago, huge difference for me. 
29/06/12
Officially reached my first goal! (numbers wise). So very happy with myself. Since the 31st of May till today I have lost 6kgs! QUEEEEEE! It's an awesome step but is still shadowed by the fact that last year when I was hitting the gym, my starting weight then is what I am now. So I have another 5 to lose for me to catch up to where I was. Fingers crossed and hope the progress continues ps. I know I say that every time!

19/06/12
I am on the edge of 76-75kgs! 75kg is my first goal number. I have 3 goal numbers (75, 70 and 65) and from then on it's the pictures above. Pretty damn excited as by the end of the week I should be 75! And that means Lewis is taking me out for a date in the City with my favourite ice cream shop. Also worked out I have lost 5cm from my waist and 4cm off my hips. So happy right now. Fingers crossed it keeps of for the next 3 months!
17/06/12
The realisation that by the time Lewis' birthday rolls around, if my current progress continues I should be in the 60kg range!
15/06/12
Can now do push ups. The ones on my knees but I never used to even be able to do them. Working towards regular push ups.
Hovering over 76kgs now! Only one more kilo till I hit my first goal weight number! (Not the pictures above)